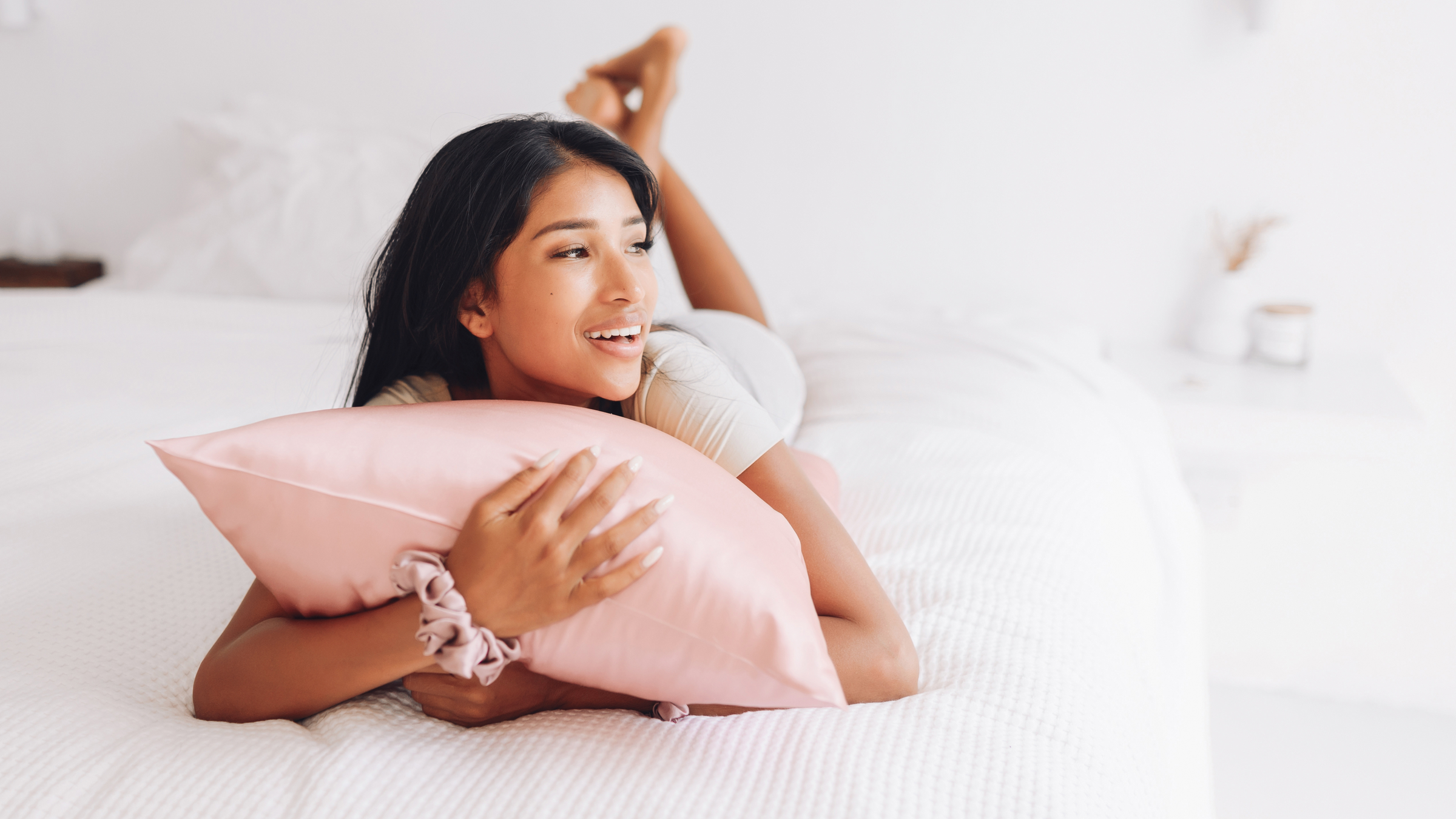 The Health & Beauty Benefits of Our Premium Mulberry Silk
Unlock the Secret to Younger-Looking Skin: Discover the Anti-Aging Properties of Mulberry Silk
Are you ready for radiant, youthful-looking skin every day?
Look no further than our luxurious mulberry silk pillowcases and eye masks! The smooth fibers of our natural, high-quality silk create less friction against your skin, helping to reduce the appearance of wrinkles and fine lines. Additionally, Mulberry silk helps to keep your skin hydrated and moisturised, leaving you with a naturally glowing complexion. Indulge in the luxury of our premium silk and wake up to beautiful, radiant skin every day with A Good Night Sleep!
Experience Silky Smooth hair
Say goodbye to bedhead and dry, damaged hair! Cotton and other porous fabrics like linen can leave your hair dry, dull, and damaged by pulling on the roots and absorbing all the moisture. Indulge in luxury and elevate your hair game with our high-grade luxury silk. The smooth surface not only feels luxurious, but it also helps to keep your hair hydrated and frizz-free. Wake up to silky smooth, healthy hair every morning with A Good Night Sleep's silk.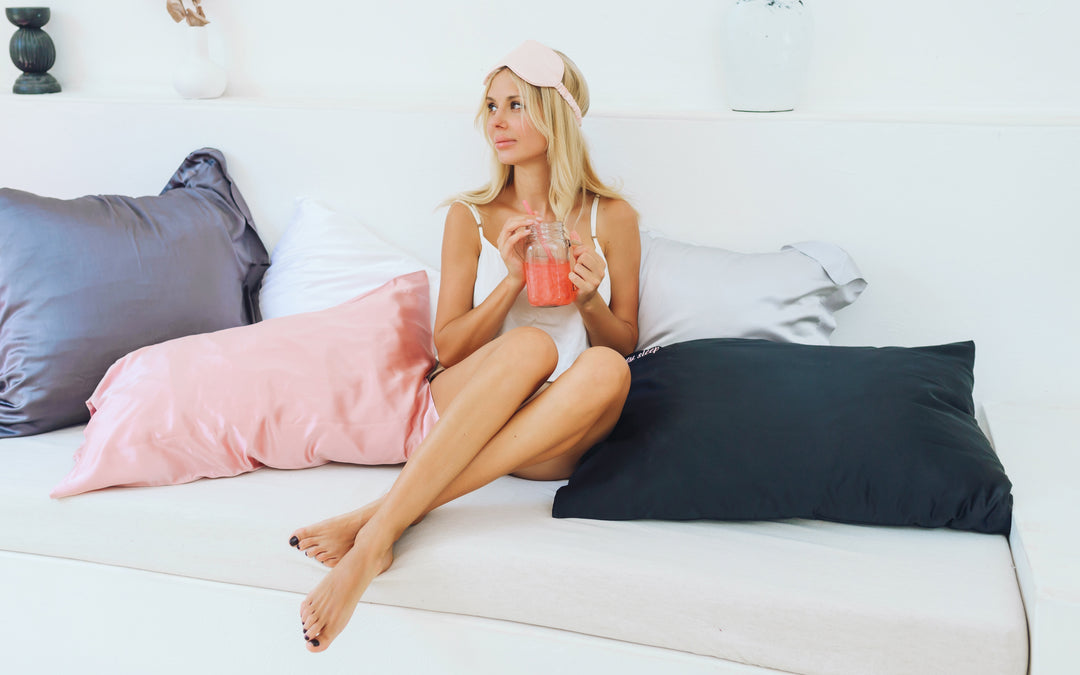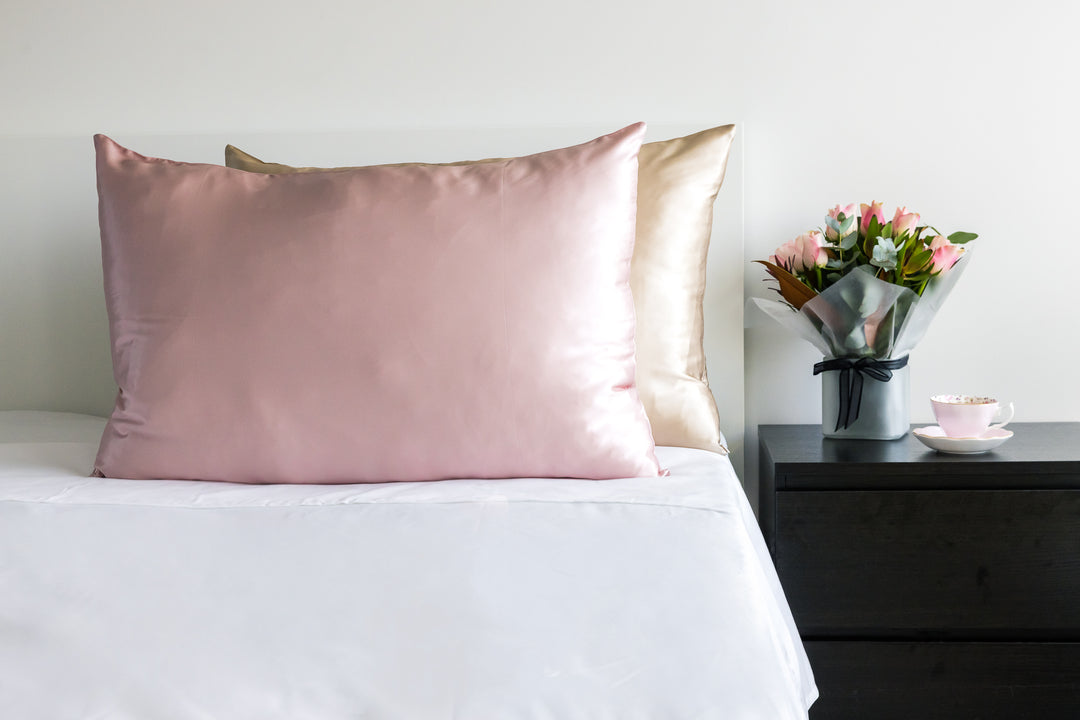 Naturally Hypoallergenic
Experience luxurious comfort with our 100% natural Mulberry silk products! Crafted with high-quality fibers, this tightly woven fabric acts as a natural hypoallergenic and repels dust mites, pollen and other airborne allergens for a cleaner, healthier breathing experience. Enjoy the perfect combination of exceptional quality and unbeatable comfort with our luxury silk collection.
Temperature Regulating Comfort
Our premium mulberry silk is naturally breathable, providing temperature regulation, thermal control and keeping you refreshed all year round. With a luxury silk pillowcase from A Good Night Sleep, you won't have to worry about feeling too cold in winter or too hot in summer - it's the perfect way to keep you comfortable all year round! Exciting, isn't it?