Empowering Women Through Beauty Sleep
 At A Good Night Sleep, our mission is to empower women through
the power of beauty sleep. We believe that by providing premium sleep products
and resources, we can help women establish positive sleeping habits and
cultivate self-love. Our goal is to boost their confidence, inspire bravery,
and foster a deeper connection with themselves.
Our Story
In today's fast-paced world, professional women are constantly on the go, juggling work, family, and personal responsibilities. With so much on their plate, it's easy to neglect the importance of a good night's sleep. However, getting a proper night's sleep is essential for overall health and well-being, as well as professional success.
According to recent studies, lack of sleep can have numerous negative effects on the body, including increased stress levels, decreased productivity, and even physical health problems like hair loss, eczema, and wrinkles. These factors can negatively impact not only professional performance but also personal confidence and self-esteem.
That's where A Good Night Sleep comes in. As a company founded by a busy Sydney professional, Jadie understands the struggles that women face when it comes to getting a good night's sleep. That's why she created a line of premium sleep products designed specifically for busy women who want to enhance their sleep experience and look
and feel their best.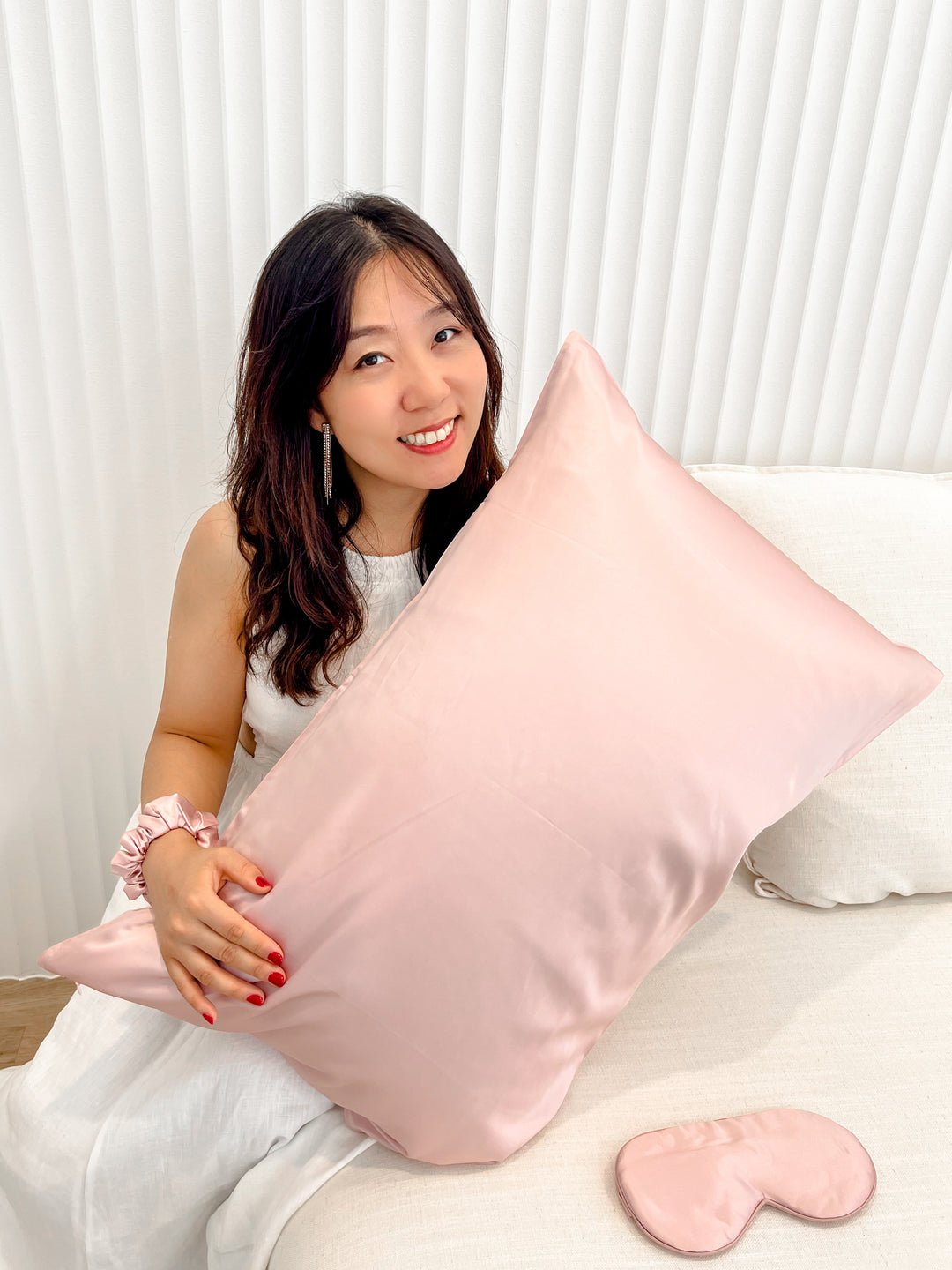 The Ultimate Beauty Sleep
Our line of luxury mulberry silk pillowcases and eye masks is
designed to provide women with the ultimate beauty sleep. Not only do our products look and feel luxurious, but they also offer numerous benefits for skin and hair. Silk is naturally hypoallergenic and gentle on skin, reducing the appearance of fine lines and wrinkles. Additionally, the smooth surface of the silk helps reduce friction, preventing bedhead and preserving the integrity
of your hair.
100% Mulberry Silk, Shinier and More Durable
At A Good Night Sleep, we only use premium 100% mulberry silk in all of our products. Mulberry silk is the highest quality silk available, known for its softness, shine, and durability. Our products are shinier and more durable than other silk products on the market, ensuring that you'll enjoy a comfortable and rejuvenating sleep for years to come.
Join Us
Your Journey to Better Sleep
At A Good Night Sleep, we believe that every woman deserves to look and feel her best, no matter how busy her schedule may be. By offering high-quality sleep products and resources, we aim to help women establish positive sleeping habits and cultivate self-love. Join us on your journey to better sleep and a brighter future.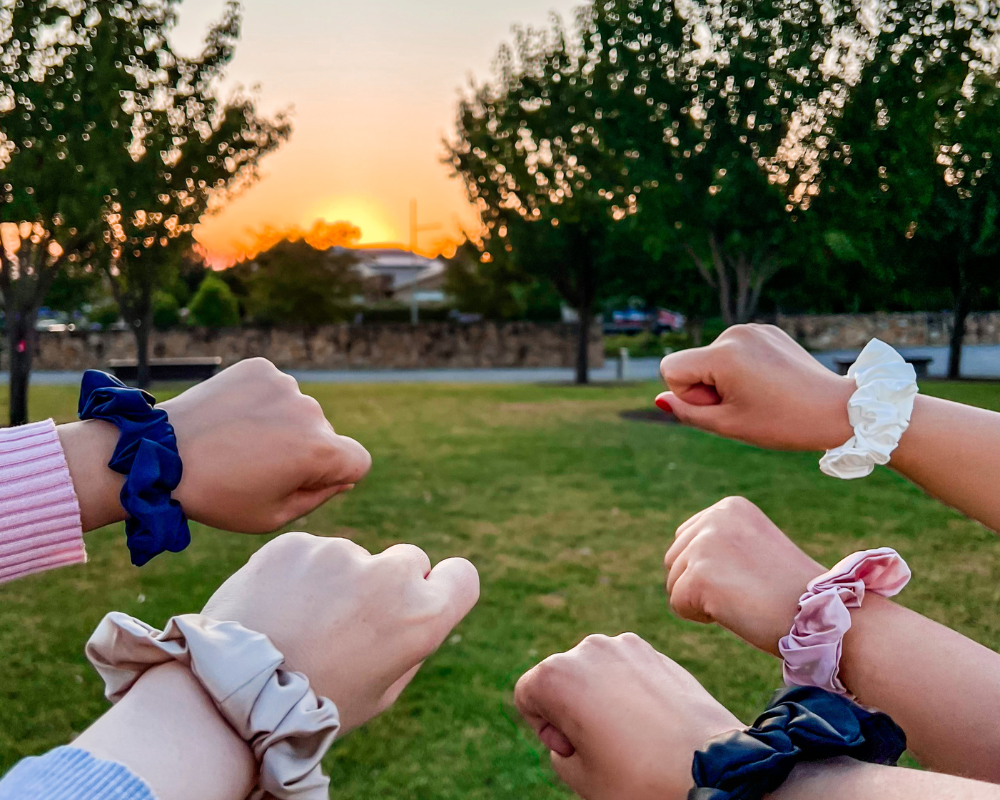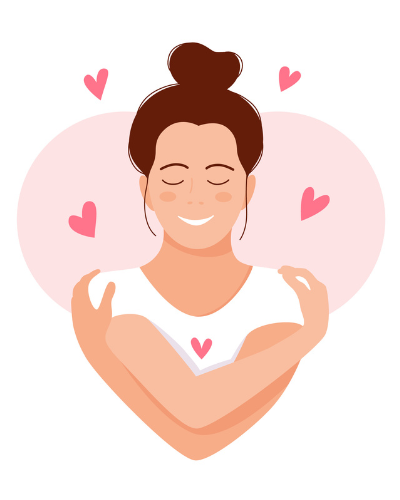 Give Back
Donate to contribute
At Good Night Sleep, we believe in giving back to society. That's why we donate 1% of our profits to charity, with the aim of making a positive impact on the world. We derive immense joy from seeing people smile and spread happiness, and we believe that fostering strong connections between people leads to a more fulfilling life. Furthermore, we believe that by improving our lifestyles, we can not only bring ourselves to life, but also make the world a better place.
★★★★★

I have been sleeping on the silk pillowcase for a few weeks and i love it!

Lily H
★★★★★

I had read in an article the silk pillowcases reduced the lines in your face caused by friction and it is so true.

Anthony M
★★★★★

After sleeping on my pillowcase for about 1 week, I already see a great improvement in my skin tone. The pillowcase is cooler. I love it!

Georgia L
★★★★★

I like this silk pillowcase. My hair isn't as frizzy when I get up. Very soft and the feel of luxury.

Jessica T
★★★★★

I love this pillowcase! It is not the first silk pillowcase I have ever bought but it is the best

Louise D
ANTI - AGEING
- Prevent the formation of fine line and wrinkles
- Help to keep skin hydrated during the night
- Speed up the metabolism of skin cell & leads to healthier, plumper skin
Shop Now
SILKY SMOOTH HAIR
- Promote heathier, shinier hair
- Allow the hair to slide rather than tangle and knot together
- Slow down the inrease of oils in the hair
Shop Now
Health Benefit
- Prevent allelgies
- Silk is Hypoallergenic
- Ideal choice for sensitive skin
- Help fight the symptoms of menopause
Shop Now