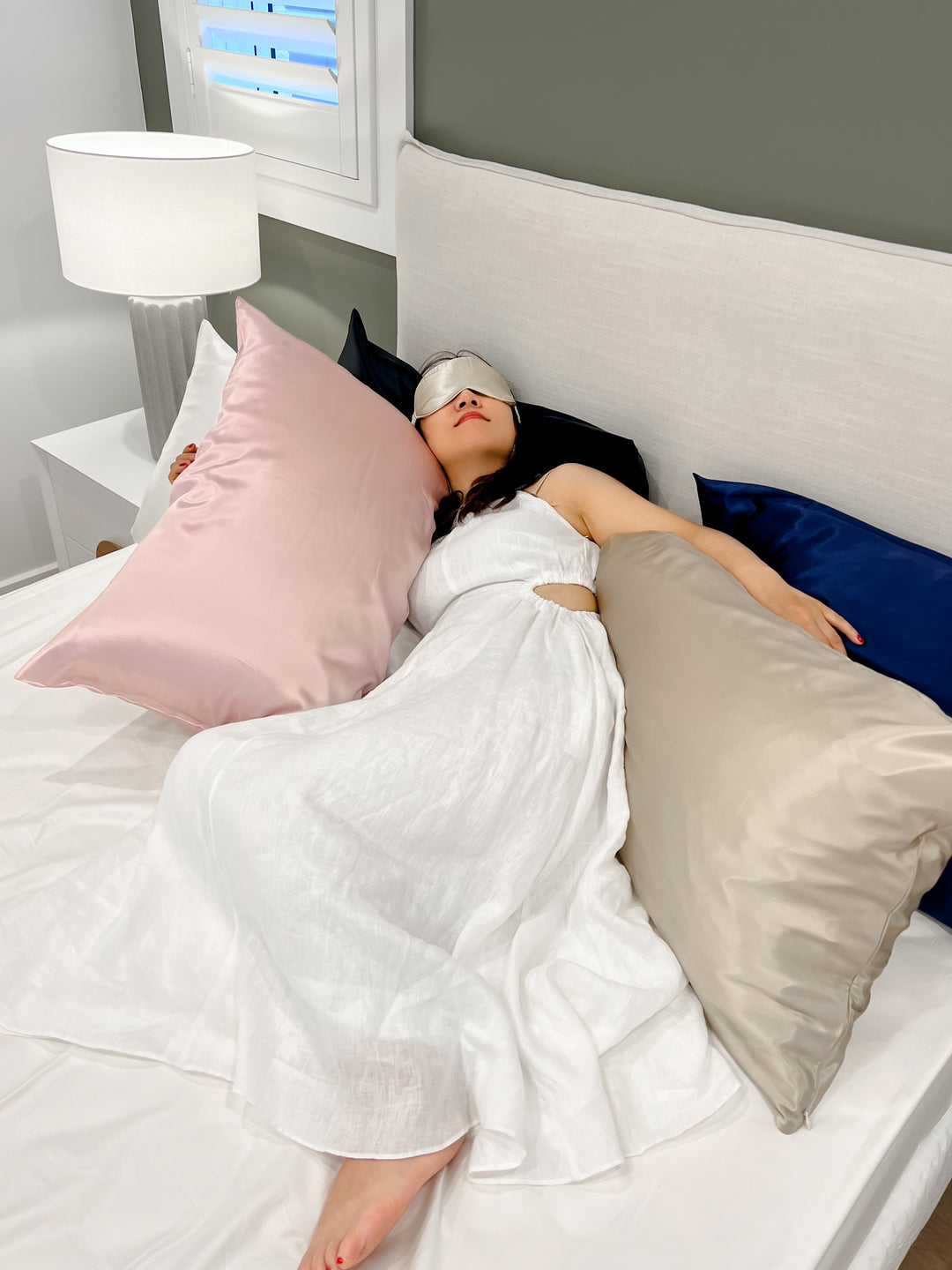 Black Friday sale
Get 22% OFF for Orders Over $222!
Get a Complimentary $58 White Silk Eye Mask on Orders Over $222!
Offer valid from November 23rd to November 28th, 2023. Cannot be combined with other promotions.
LOVED ACROSS THE WORLD
We proudly share that A Good Night Sleep is featured in Vogue and Tatler magazine!!!
GET BETTER SLEEP & LOOK YOUNGER
A Good Night Sleep is one of the most luxurious experiences, and with a silk pillowcase, you can take this experience to a whole new level.
Applying expensive face creams every night is great, but if it just rubs off onto your regular pillowcase then you're not only wasting time but also missing out on the benefits that this special kind of fabric has to offer.
A silky smooth surface won't tug and pull at your skin and cause wrinkles - nor will it attract dust mites or pollen like a traditional pillowcase can - and its anti-bacterial properties make sure the moisture from your face cream stays where you want it.
The bottom line? A good night's sleep on a luxurious silk pillowcase can help keep your skin looking younger for longer.